Franchising goods and services in Canada is a tempting subject for discussion as a verified way for success. Starting an individual business in a capitalistic market system is a potential risk. One has to take it as the competition for goods and services is at its height. The franchising opportunities provided by local and international companies in Canada is a productive and efficient business opportunity, which demands net worth and authenticity but offers the assurance of quick establishment to a witty businessman or an entrepreneur. The presence of diverse companies which offer success to Canadians intensifies the chances for franchising.
Tim Hortons
As a coffee shop that has exceeded its limits of success to 14 countries across 4800 locations, it is one of the biggest Franchise offers in Canada. However, this great opportunity comes with a demand of 500000$ net worth and unencumbered funds of 100,000$ as requirements to be franchised. As an international business that has stood for 57 years since 1964 the business security it provides is justifiable when considering its demands, as it requires credible business enthusiasts to expand their company through franchising.
Pizza Pizza
Pizza Pizza is another huge trademark in the food franchising industry that has invaded the horizons of the world. As an international food franchiser, it demands $100,000 as the net worth could be altered according to the location of the new service provider. In addition to the popular trademark, the financial guidance provided through the company makes it one of the best franchising companies for Canadians to achieve financial success.
Swiss Chalet
As the home of rotisserie chicken; the staple food to the Canadians, the business opportunity for success it promises is very credible. However, the franchising cost is nearly 1.2 to 1.4 million dollars. Even though Franchising Swiss Chalet is comparatively expensive, the profits would run to the verge of time where the natives and foreigners give up rotisserie chicken!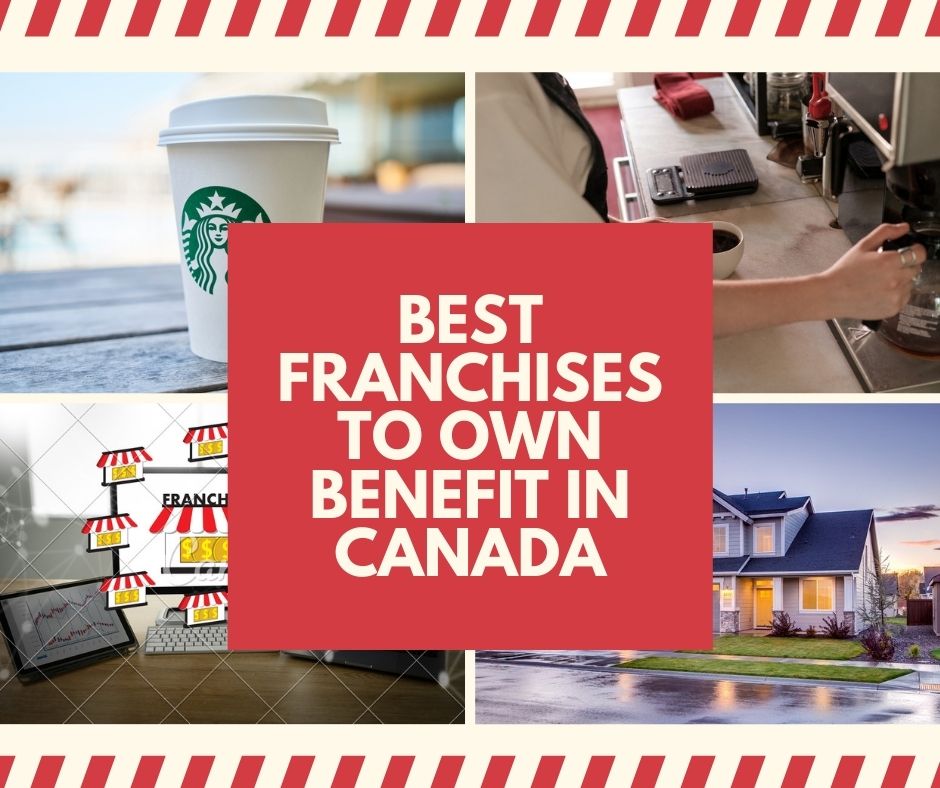 Liberty Tax Service
As the winner of the franchisee's award from 2010 to 2018, Liberty Tax Service is a secure franchising opportunity for business enthusiasts to invest their capital for a higher income. Further, its operation in the USA and Canadian markets extends for 2500 locations and it intensifies its credibility as one of the best franchises for investments in Canada for a handsome profit.
Canadian Tire Gas+
Even though the capital invested for franchising is comparatively low to the above companies and businesses, which varies from $30000 to $70000 Canadian Tire Gas+ is a trendy, upcoming brand that has extended its commercial success as far as 290 locations. Thus this could be franchised by a business enthusiast as an initiative of one's journey to multi-million income from franchising rather than taking higher financial risks.
The existence of a competitive economy in Canada encourages Franchising as a great business opportunity to move forward with the new global trends. Tim Hortons, Pizza Pizza, Swiss Chalet, and Liberty Tax Service are top-rated and highly profitable in Canada whereas, Canadian Tyre and Gas+ could be considered as a preliminary step to reach financial prosperity to expand the horizons for higher profits. Both the benefit and the business risk are to be considered before investing in franchising. Yet, Franchising in these top companies is safer and profitable in Canada rather than investing in an individual business.