If you're looking to become an entrepreneur, buying an existing business is a great way to start. Local business owners are always looking to retire or cash out from businesses when they don't want to run them anymore, but it's not always easy to know when one is for sale.
Why Is It Hard To Find Local Businesses For Sale?
Owners don't want to disrupt the peace while they are looking for the right buyer. Putting a for sale sign up outside the business can raise questions for employees and customers alike. In order to make it go as smoothly as possible without anyone fearing for the future of the business, a lot of owners will do it quietly and wait for the right person to come searching.
They want you to find them, but most of the time you'll have to do a little searching to find a business that the owner is looking to sell to you. If they're not looking for you, how do you find them? Well, there are several ways that should make your hunt easier.
Check Websites That Sell Businesses
They may not put a for sale sign up right outside their store, but that doesn't mean there isn't one up. There are several websites where local business owners can post their businesses when they are looking to sell them.
Bizquest and BizBuySell are great places to look if you're trying to find the right local business to buy. These sites cater to both buyers and sellers of businesses. You can look up the location, industry, and even the asking price for a business and these sites will do a search for you.
If you know exactly what you're looking for, these sites can be a huge time-saver for you. Even if you are still trying to find what industry or location you're looking to buy a business in, sites like these are the best way to compare and contrast your options and make your decision so much easier.
If you don't find what you're looking for right off the bat, that's okay. Bizquest and BizBuySell have email alerts you can set up when a business goes up for sale that meets the criteria you set. This will help immensely when you're trying to stay on top of finding the right business for you.
These sites are great because they give you all of the information you need to make your decision such as:
Asking Price
Gross Revenue
Cash Flow
Earnings Before Interest, Taxes, Depreciation, and Amortization
Inventory Value/Price
Furniture, Fixtures, and Equipment Value/Price
Real Estate Value
Year Established
Brief Description
Location
Number of Employees
Reason for Selling
That is a lot of information you can gather in a few minutes just from using one of these sites. Most of this information will take you quite a bit of time if you go through any other method. Using these websites is a great option for those looking to find a business to buy strictly online.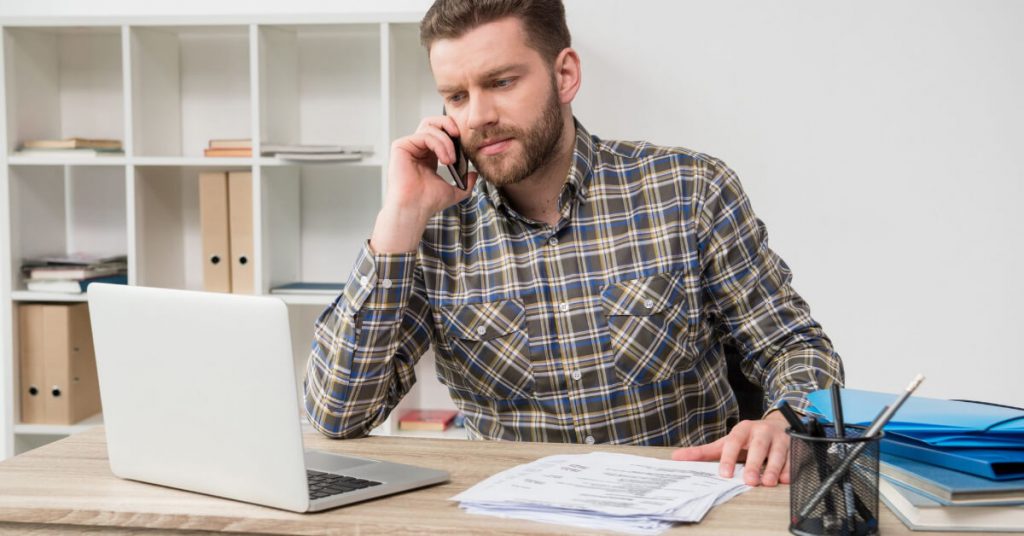 Contact Local Businesses
The most straightforward method to finding a business for sale would be to simply ask local businesses. The best way to do this would be by calling, sending a letter in the mail, and then calling again.
This strategy has been named the call-mail-call by entrepreneurs. You start by calling a local business and ask them if they or anyone else they know is selling their business. Let them know they don't need to give you an answer right away, but ask if they would please be on the lookout for you.
After a few days, you can send them a letter in the mail with your business card explaining to them that you are still interested in buying a business if they have found any sellers. Ask them to call you if they have any ideas and then wait for them to respond.
If you don't hear anything back in about a week or two, try calling again asking if they have found anything for you. If they still tell you no, that's okay. Thank them for their time and ask them to keep your contact information in case they find someone who is looking to sell their business in the future.
If they do find someone who is selling a business that you feel is the right fit for you make sure to call them and introduce yourself as well as tell them how you found out they are looking to sell their business.
It's perfectly fine if they don't sell it to you on the first phone call, that's expected, but you should at the very least make contact with the business owner and introduce yourself as well as let them know you are interested in purchasing their business.
This process may be a good way to find someone in the early stages of getting ready to sell, reducing competition. Also, if you're referred to by one of their friends, they may be more willing to do business with you than someone that contacts them through a site.
Look for local franchises for sale.
Use A Business Broker
Consider using a business broker to help you find the right business to buy. Most of the time, business owners looking to sell will hire brokers to find them buyers and help negotiate deals, so if you contact a business broker, chances are you'll find they have a list of local businesses for sale.
Not only that, but they have a wide array of knowledge on buying and selling businesses that you can utilize to find the right business for you. Not only can they tell you which businesses would be a good match, but they can also tell you which to stay away from. You wouldn't want to put your hard-earned money into a bad deal, or a failing business.
They can even help you negotiate better prices once you find the right business for you. They'll help you focus on what you need to consider in the negotiation process so you don't get confused and overwhelmed.
Their job is to make the transaction of a business easier for both the buyer and seller, so going to a business broker is a smart option especially if you are new to becoming an entrepreneur.
Make Your Own Advertisement
If they won't post their own for sale ads, try posting an ad letting local business owners you're looking to buy. Post on Facebook, Craigslist, your local newspaper, anywhere people will see it. If you cast a wide net in your area, eventually someone will contact you with a business they're looking to sell.
On top of this keep a lookout yourself for ads in similar places you advertised. Business owners may post ads to buy their businesses and not even see yours. Craigslist is sure to house a few for sale ads in your area, so look through them and see if any are the right fit for you.
Conclusion
Finding a local business to buy can be hard, but it doesn't have to be. If you know how to find owners who want to sell, you'll find the right fit for you. Remember these strategies and you'll be buying your dream business in no time.