If you are a new entrepreneur who is looking to get put their money into a franchise, you may notice a lot of them cost a ton of money to start up. Don't be discouraged, however, even if you don't have millions there are still franchises you can invest in and get your foot in the entrepreneur door.
Here are ten of the cheapest franchises to start
10: Soccer Shots
If you're an entrepreneur that loves kids, soccer, or better yet, both, you'll find Soccer Shots might be the right fit for you. Soccer is a sport a lot of parents want their kids involved in because it can teach them teamwork and good sportsmanship.
Because of this, Soccer Shots has grown to be one of the United State's most popular soccer franchises that aim for young children. If you buy into the franchise, you'll become a soccer instructor, and will teach young children basic soccer skills at their schools or local parks for 30-40 minutes every week.
It costs a pretty penny to start-up, almost $35,000 for the franchise fee, but it is still cheaper than many other franchises out there to start up. And when the top franchise earner is making over $3 million in annual revenue, it looks like there's a lot of room to make that money back.
9: H&R Block
Since 1955, H&R Block has been known to help customers with tax preparation in the United States and several other countries. With over 3,000 franchises in the United States and approximately 1,500 outside of the United States, you can purchase a franchise for a fee of $2,500.
It is going to cost more than $2,500 to start up your business, most likely between $30,000 and $150,000 for everything. The company does offer in-house financing for all of your equipment and inventory, however, to help you start up your own H&R Block location easier.
8: JAN-PRO
JAN-PRO is a commercial cleaning franchise offering services to banks, restaurants, stores, dealerships, gyms, churches, schools, etc. They offer several investment options, one of which is a home-based option which can cost a little under $5,000 to start up your own JAN-PRO company
The best part about JAN-PRO is it gives you several clients to start with so you don't need to go looking for any. Many have said it is a great franchise to get started in, especially if you are trying to get into the cleaning industry, however, be aware it is hard manual work to get started until you can get skilled employees to help you out with your clients.
7: Baby Bootcamp
If you are a mom looking to start a business that caters to others much like yourself, you may consider opening a Baby Bootcamp. It is an exercise class for moms with stroller-age children to help them lose all the baby fat they gained during pregnancy.
While it mostly caters to postpartum mothers, they also offer fitness and nutrition classes to expecting mothers as well. It's a great way to create a group of mothers with new children or babies on the way, so they can get together and make friends with each other.
With a low cost investment fee of around $5,000, you won't need much money to become a trainer for new moms in your area.
6: Window Medics
Even if you know nothing about windows, Window Medics is a great place to start for new and veteran entrepreneurs to get into the window repair business. It only costs $35,000 to get a dealership with Window Medics, which includes 2-day training and Window Medics provides you with specialized equipment and a marketing start-up package which includes full-color brochures, postcard mailers, kit folders, leave-behinds, and much more.
Another bonus they have over other franchises is they don't take any royalty fees. Once you pay the initial cost, you won't have to pay them to use the name Window Medics again.
You would be repairing windows, which everyone who owns a building has, and eventually, every window will need to be repaired so you're looking at endless opportunities. They also sometimes offer loans to those who don't have all of the initial fees, for no additional cost. There's really no reason not to own a Window Medics franchise.
5: BuildingStars
As the second cleaning franchise on this list, BuildingStars is a comercial cleaning service that caters more towards office buildings. They offer carpet and floor care and nightly building cleaning services.
The initial startup price starts at $2,245 and goes up to $53,200 with the initial franchise fee costing between $995 and $46,995. If you can't afford those prices, however, BuildingStars offers in-house financing to cover all of the initial expenses including the franchise fee.
As of 2020 there are only about 725 total BuildingStars around the world, so it wouldn't be a bad idea to join the franchise before it gets too oversaturated.
4: Jazzercise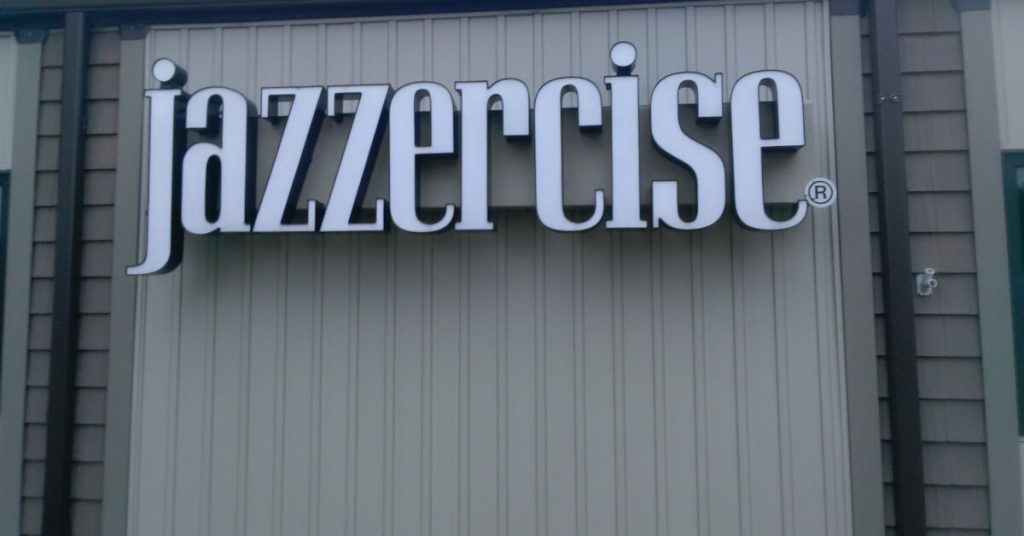 You can get fit and have fun doing it by dancing the night away. Jazzercise gets you fit by dancing to all your favorite genres of music. Starting in 1969, they have since created over 6,500 franchises in the United States and almost 2,000 outside of the United States.
With an initial franchise fee of only $1,250, you just have to dust off your old dance moves and get to teaching people how to dance the extra fat away.
3: Fit4Mom
Trainers can help moms with stroller kids get their bodies in shape. Fit4Mom offers a variety of classes from Stroller Strides Classes to Body Back Classes, and even Fit4Mom Run Club.
Fit4Mom offers trainers an opportunity to run their own business on their own time, getting to choose their class times so they can work when it's convenient for them. With a start-up cost ranging from $5,495 to $10,495 you'll be looking at a total initial investment between $6,205 to $24,285.
2: Cruise Planners
If you love traveling and are interested in owning your own travel company, Cruise Planners might be a good franchise for you to open. They are a representative of American Express, so you will have a very reputable name behind your own. The best feature about it is you can work right out of your own home, making it cheap to start up.
You'll need to pay the franchise fee ranging from $695 to $10,995 to open your own Cruise Planners, and get to booking your clients next vacation.
1: Dream Vacations
Dream Vacations, much like Cruise Planners, is a travel company franchise you can run out of your own home. As a bonus to the award winning training they give you to start up, they offer heavily discounted trips for their franchise owners to go on vacations and understand the experiences they are selling to their clients.
They have franchise fees as low as $495 and as high as $9,800, so it won't take much to get you selling unforgettable experiences to your customers.
Conclusion
Even with a budget as low as a couple thousand dollars there's plenty of franchises you can invest in if you're looking to become an entrepreneur. If money is tight, but you want to start a business, consider investing into one of these franchises and work your way up from there.