Due to your hard work and dedication, your business is now booming with an ever growing customer base. It may be time to consider opening up your own franchise system to reach a broader audience and serve the needs of your community. Turn your passion into a profit by establishing a franchise, so you do not own and run all the locations by yourself while growing your brand.
Should You Start A Franchise?
Before you begin the journey of starting a franchise, consider if your product or business concept is easy to duplicate. Defined by the Federal Trade Commission, a franchise is a business relationship that includes:
Using a familiar brand or trademark
A required franchise fee
Support in operating a franchise
In essence, one business owner will pay another business owner to use their resources, business model, logos, and any trademarks. When creating a franchise, you provide a template that is easy to duplicate from one business owner to another.
At first, it may seem overwhelming to start a franchise of your own. However, following the guide below will give insight into what to expect and consider.
Franchise Industries
There are a variety of franchises types that your organization may fit into such as:
Educational Services
Restaurants
Fitness
Health and Wellness
Travel Agency
Professional Services
Entertainment franchises
Pet-Services
Real Estate
Specialty Realtors
Convenience Stores
Step One: Take Time to Research
It is essential to ask yourself a few questions before you start the process.
Is your idea unique, and can it be duplicated?
Do you have a broad market for your concept?
Will this idea sell?
Is there a need in your community?
Familiarize yourself with how to franchise your business effectively. How one operates a franchise is different from how you run a single store. Before deciding to franchise any concept, you need a successful first store to use as a reference base for the future.
Market Research
Visit other locations in your city or town to become well-informed of the process and trends when starting your research. Ask those store owners why they like their current business and their personal experiences. This insight can help guide your decisions on how your franchise will run so it is as successful as it can be in your community.
Create A Franchise Prototype
Your franchise needs a successful prototype – the real-life example of the possibilities of your business. An active, exciting operation allows prospects to picture themselves running your franchise in their town or city.
But beyond serving as a demonstration of your concept's viability, an original location can also become a training center for new franchisees, and a testing location for new products, services, or techniques.
Step Two: Franchise Legal Council
When starting, it is tempting not to seek legal counsel as you work on franchising your business to save money. By not having guidance in business matters unfamiliar to you, you risk potential liabilities that can cost you in the long run – especially if your process isn't in compliance with the government.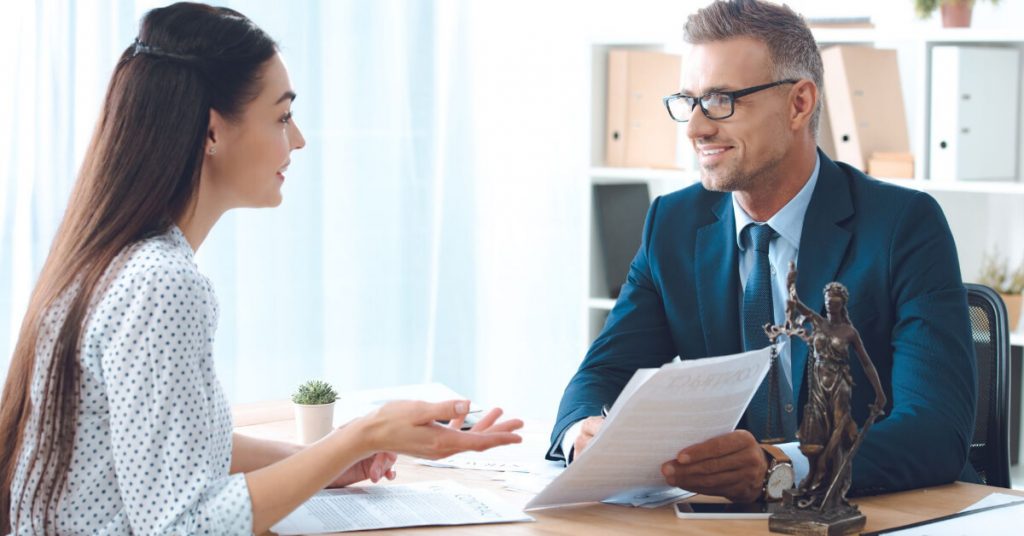 Educate Yourself
Before selling franchises, educate yourself on all the aspects of how to sell a franchise. Whether you utilize a franchise company or hire a franchise sales professional, it is good to understand each element of the business and how the closing of the sale will affect your bottom line.
Step Three: Create a Franchise Agreement
You will need to create a document that outlines the agreement between you and your franchisees. This paperwork allows you both to be on the same page while maintaining your brand.
To do so, connect with a lawyer to ensure that the franchise agreement is legally sound. For all business to maintain the standard that you sent, each franchisee should sign the same Franchise Disclosure Document (FDD), an agreement that includes specifics such as:
Location or Territory
Credit, Net Worth, Sources of Income, and Available Cash
Experience
Available Cash
Additional Sources of Income
By creating this agreement, you outline the various details that a potential franchise owner would need to know about your company, sales figures, and other essential business information. Consider investing in hiring a franchise attorney for assistance.
For a Franchise Disclosure Document (FDD), make sure that you:
Update this document annually
Ensure that your document meets the Federal Trade Commission (FTC) guidelines.
All paperwork is compliant with local and state requirements.
Step 4: Decide Your Franchise Fee Structure
Typically a one-time fee, you will get to set the required franchise fee for franchisees to pay to be a part of your organization. On average, prices range from $20,000 to $35,000 is related directly to a percentage of the gross revenue. From time to time, an exciting franchise may seek a loan to become a potential franchisor.
This initial fee will cover the franchisee's right to operate a business while using your franchise trademark. In addition to the franchise fee, operators will pay a royalty fee for continued business support that includes the following services and others:
Training
Advertising and Marketing
Operation Software
Consulting
There is also equipment and supplies and real estate to consider. You will need to provide franchisees an idea of all that is required and possible financing options.
For real estate, franchisors provide recommendations to location types and what would work best for the corporation. Location is just as important as the business's marketing, so consider nearby competition, foot traffic, and access to the site.
Create A Plan
When expanding your business, it is necessary to be methodical in your process. Creating an internal process that allows you to grow slowly but wisely will result in better results.
Keep your expansion strategy as simple as possible. Opening up new franchise locations can happen quickly compared to opening company-owned stores. Decide early on how many franchises you plan to open each quarter or within a calendar year.
By creating a comprehensive business plan, you can analyze costs and predict sales. When writing it, you will want to touch on each section:
Executive Summary
Company Description
Market Research
Product Research
Marketing Plan
Sales Plan
Funding Needs and Financial Projections
Step Five: Learn From Other Franchises
Compare similar franchises and see how they adjust when opening new stores. Can you implement any of their ideas into your franchise model?
You want your franchise to have a proven track record to entice potential franchises. Start-up costs can be expensive and likely owners want to ensure that their investment is sound.
The original location can eventually serve as a training location for future new franchisee locations or opportunities to try new products, services, or techniques.
Find A Strong Support Team
You can not have a robust and high performing franchise without an excellent support team. Hiring the right staff will allow your franchises to flourish. Look for ways to streamline roles so you can open your first franchise location with a strong leadership team of managers and supervisors before moving on to your second store.
The staff that you start with could eventually become your regional managers. Hiring professional support will allow you to accomplish more of your company's goals.
Step Six: Training Is Key
For your franchise to be successful, focus some of your time on training the franchisees. To have the best training sessions, consider investing in a franchise consultant.
Your operations manual should be robust, and having someone guide you through this process will ensure that you don't cut any corners. With any start-up, your training sessions and manuals should cover the best practices of the company's:
Marketing
Personnel
Management
Office Procedures
Store or Service Procedures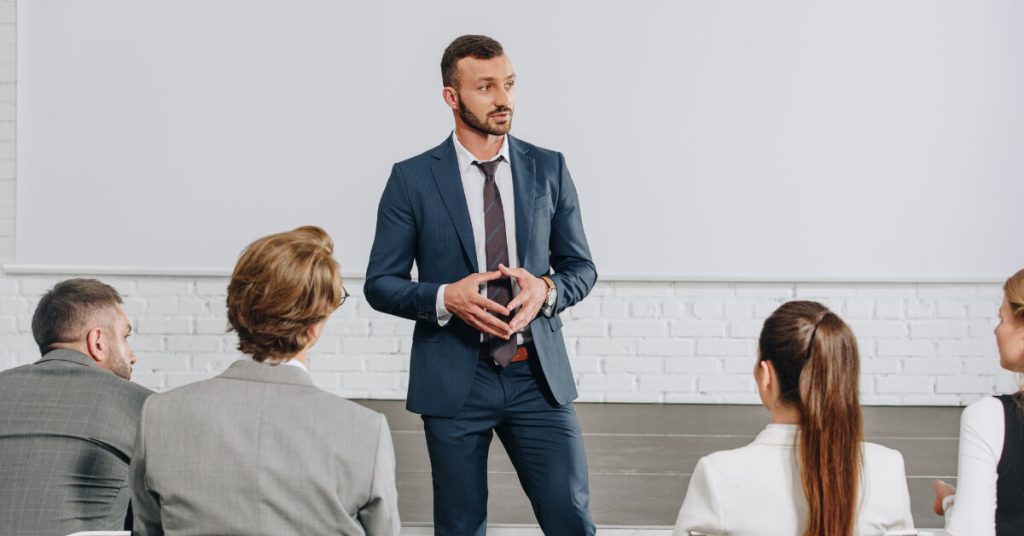 Hire a technical writer who will understand how to take your great ideas and company culture and drill these policies and ideas down to a simple procedure for everyone to understand.
The clearer that you can make your message to future franchisee owners, the better. Once your manual is complete, plan to submit it to a franchise consultant or franchise attorney for review.
Consider The Risks
Franchisees take on the risk for both success and failure when it comes to hiring staff. Owners are fully vested in the store and therefore are highly motivated than a company employee.
They also take on the leases' responsibility and any local store marketing, such as opening day expenses.
However, it is easy to underestimate costs. When deciding to franchise your business, you will need to have a nest egg to cover start-up costs to cover legal and accounting expenses.
The annual fee, and the Federal Trade Commission and your state's attorney general require a yearly update.
Enforcing Your Franchise Rules
It is necessary to make sure franchisees follow the business model when they buy into the company.
If not, there is a high likelihood of a store losing money or possibly going out of business. From the paperwork to the marketing, a franchisor must enforce all parts of the franchise.
Step Seven: Marketing Your Franchise Brand
Now that you have your agreement and plan to grow your company, how do you plan to market your organization? Your franchises reflect your passion.
Keep your message strategy in line with your overall brand by hiring a team to manage your traditional and digital marketing. To expand your company, you need the community to have proper awareness of your brand.
Consider having your franchisee pay into and advertising co-op to help cover the cost of hiring an agency and marketing dollars. Decide if you want this amount to be a percentage or an annual fixed dollar amount.
Your messaging inside and outside the store or business will need to have guidelines and approved vendors.
Secure A Trademark
Having a trademark for your franchise is securing the brand of your franchise community. This mark includes a graphic and the type, company colors, slogan, and overall organization's overall theme.
The process to secure a trademark from the U.S. Patent and Trademark Office does take time and should start at the beginning of the process.
Build A Community
With your current business or service's success, you have an established community that loves what you already do. Whether it's delicious food at a restaurant or a popular wine and paint store, you have a following and should be your targeted group when looking to open franchises.
Announce Your Grand Opening
When marketing your store on a local level, a grand opening celebration is imperative. Send press releases to the local media and invite family and friends. Create a social media plan and advertise locally.
Step Eight: Understanding Your Lane
There is a distinct difference when it comes to being a business owner or a franchisor. As a business owner, you have more control over how the business manages versus a franchise owner.
Often owners want to confuse them, but it's essential to separate them as they require different skills. A business owner is worried about the store's daily activities while a franchisor is focused on finding new franchisees.
Your Next Steps
Franchising your company may be a solid growth strategy for you. While the initial investment is large, you will learn lessons from each new experience each time you expand your company.
Over time you will provide a more robust framework for your franchises with creative support, building a customer base, and have a proven record to help future owners mitigate risk.
Make improvements as you move on through your process, so, in the end, you will become a high performing franchisor.
Creating a franchise allows others to be in business while not being by themselves. Your franchisees will understand the corporate mission, values, and future vision through proper training that will lead to your company's success.
While starting a franchise, there will be ups and downs like all businesses. However, as you fine-tune your process, potential franchisees will see how excited this new venture is and want to be a part of the organization.
Your future franchise will create a place that is an exciting opportunity for those with the entrepreneurial spirit but is not ready to start a company on their own.
With some of the key hurdles of starting a small business removed, the sky's the limit on your location and brand's future.