Having your own business is a great experience and deciding to become one is a big commitment. An estimated 500,000 businesses change hands, and that number is expected to trend upward as more and more baby boomers retire in coming years. You can easily transition into being your own boss when you buy a business – significantly when you acquire an up-and-coming competitor.
When buying a current business, the process is straight forward. You are trying to take over an existing company that will provide you an established name, customer base, and trained employees. As you consider a career move from working for someone else to owning your own business, here are a few crucial factors to consider:
Do Your Research
Avoid buyer's remorse and do your own research before you pull the trigger – especially when buying an existing company. These days, you can buy into any business you like, so it is necessary to make sure that your choice is the right fit for you. This process is a journey and may take time to decide which business you would like to buy and then finally, to close the deal. Also, you are more likely to find a gem when you widen your search.
Consider A Franchise
Depending on the type of industry you would like to pursue, consider a franchise as an option to buying a business. This business model type is when one business owner/franchisor sells the rights to their business model, name, logo, and other assets to any independent small business owner/franchisee.
This system of small business is popular with service-oriented hotels, gas stations, and restaurants. Not only will you receive the benefit of brand recognition, marketing collaborations, and business support, but you are also given a guide on how to run your business to make the process easier.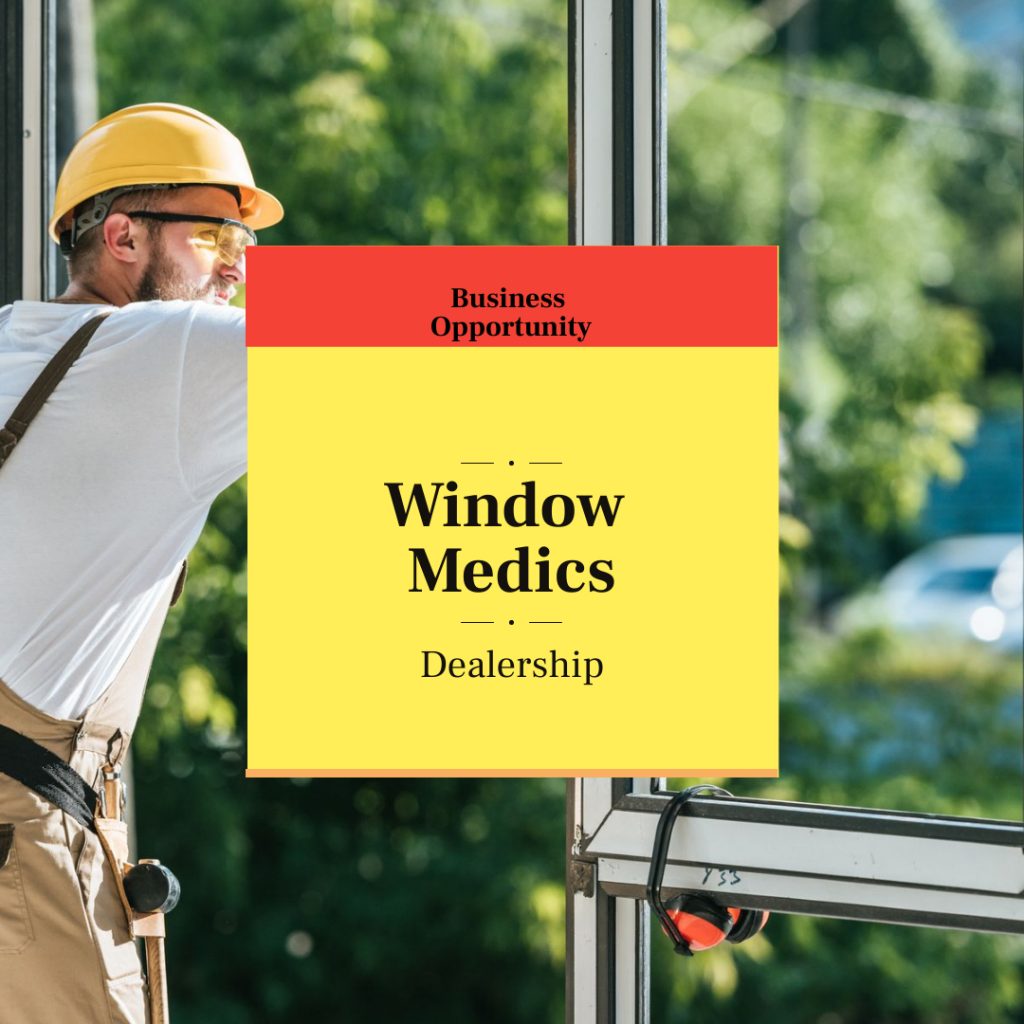 Pick An Industry
Think about the industry that you enjoy the most and one that you are familiar with. When looking at the market, is it one that has a long-term growth plan? Consider asking local CPAs or attorneys for recommendations. You could also connect with small business owners in the same industry to see if anyone is opening to sell their business in your town.
Clients
Are you a people person? Does your business have a diversity of customers, or are you reliant on a few customers? A rule of thumb is that one company should have a variety of customers. If you see that the business only has one or two clients, consider it a red flag.
Benefits
When considering to buy an existing business, look at the benefits purchasing one has to offer. You're not starting from scratch. Rather than starting at the very bottom and having to work your way into the business community – the heavy lifting has already been done. Connecting with a current small business or franchise allows you to skip past some of the growing pain and costs of getting things off the ground.
Look At The Market
How do you find a current business to buy? First, check out your own community and keep your eyes and ears open. Often, someone will provide a lead on a local mom-and-pop store, dry cleaner, insurance company, etc. You can also check out sites such as popular websites BizBuySell, BizQuest, and Business Broker.
Know the Why
Do not take the seller's word for it – you need to understand the actual reason why the business owner wants to sell their company to you. Is it because they are ready to retire or move? Or are there any issues, such as negative publicity due to an accident or other issues, that you could unknowingly buy? Ask around before you enter into negotiations with the seller.
Ask To Shadow
Before you buy your small business, ask to spend time shadowing the company. This will give you an authentic look at how often they see customers or how the franchise works. By visiting the organization's operations can let you know if this is a venture, you're ready to work 365 days a year.
Finances
Often you will discover that business owners will overvalue the actual cost of their business. So how do you value a small business? Once you have chosen your small business, you need to decide how much the company will cost to close the deal.
Don't Over Pay
You can value the business yourself or seek out professional help. Depending on your budget, having a professional guide you through the process is often worth the investment.
As a new business owner, you don't want to buy someone else's problems, and it is helpful to have another person look over any assets, liabilities, and the proposed purchase price.
Request that your attorney secures a certificate to show that you are cleared of any financial responsibility if the seller should owe, including any federal or state taxes. However, this person's time and advice is not free and can cost you an average of $5,000 or more.
Business Valuation
There is no one specific answer on how to value a business. You can run a business valuation calculation before entering negotiations. This calculation can be based on the company's revenue net income or Earnings, Before Interest, Taxes, Depreciation, and Amortization (EBITDA). Depending on the type of business you are buying, you may also want to include assets in the company's value.
Assets
You need to know what you're getting for your money. When you are ready to take the step to buy a business, look for positive cash flow or any trends that show potential.
Request a spec sheet that includes assets along with their estimated value. Research to see if any of the assets bring any debt or liens before agreeing to a purchase price.
Physical Assets: What fixed assets does this business have in terms of equipment or vehicles?
Intellectual Properties: Does the business have any trade secrets, copyrights, or even patents?
Real Estate: What are the deeds or mortgages you should be aware of before purchase? Do they have any additional paperwork to be mindful of, such as surveys, zoning issues, or permits?
Cash Flow
You need to see their cash flow statements. Cash makes a business run, and if you can see constant incoming and outgoing cash flow in a healthy business. Analyze these statements yourself or bring in an accountant before moving forward in the purchasing process.
Prepare An Offer
Your next step is to begin negotiations so you can arrive at an agreed-upon purchase price. Depending on how quickly the owner wants to make the deal happen will determine how much back and forth, you both will experience before deciding on a tentative agreement.
To protect yourself and your assets during the due diligence process, you need to connect with a lawyer to create the terms of the purchase price.
Non-refundable Deposit
Frequently, sellers will ask for a non-refundable deposit, so have this amount ready to go once you submit an offer. This step shows your keen interest in making this deal happen and that you are a serious buyer.
If during the negotiation period, be prepared that you may need to walk away if the selling price goes above what you're willing to invest.
Send Your Letter Of Intent
As you strategize the negotiation process of purchasing your business, you will also need to send a Letter Of Intent. This non-binding agreement shows the seller that you are serious about purchasing their place, ready to move forward to closing the deal, and should include the following:
The negotiated purchase price
An indication that you plan to buy the business
Suggested timeline for closing
On average, sending a Letter of Intent allows you to have exclusive rights to purchase the business within a set period. Industry-standard is 90 days and gives you the privilege of being the only one that can buy the company within three months. Additionally, the seller will close your transaction as agreed upon as long as you can meet the terms of your letter.
Due Diligence
As soon as the Letter Of Intent is signed by both parties, the next step is for the seller to provide you with a deeper dive into their business. The due diligence process lets you access financial and legal knowledge to review before officially purchasing the company.
Depending on the organization, you may need to sign a confidentiality agreement before looking at any paperwork. Documents should include any certificates of good standing, business licenses, incorporation documents.
All cash flow, balance sheets, current year income statement, and any existing business debt. Along with marketing and advertising materials, other things to look for include:
Business tax returns (at least 3 years)
Any clients/customer lists including background information
Any existing contracts
Any pending litigation
Employee information
Franchise disclosure documents
Secure Your Finances
While you make your way through the various paperwork, you also need to secure your finances to purchase the business. Typically, people buy a company with a mix of cash and a loan from either a traditional bank loan or an SBA loan. You will need to secure this funding before closing on the sale.
Seller Financing
In some instances, seller financing is an option. When this happens, the business owner provides a loan to you rather than going through the process of securing a loan.
Close The Deal
You've read all the paperwork and reviewed it with your team. Now is the time to move to your next step – closing the deal and making the business yours. At this stage, you'll receive the final purchase agreement along with the finalized list of terms set by the seller.
Find Help
This is another time a lawyer would be an asset to help you purchase your own business. If they were not a part of the negotiation process, it is essential to review the purchase agreement. Having them advise at this step will ensure that you are indeed receiving what you and the owner agreed on before the due diligence process.
Set A Closing Date
After you and the seller have signed the contract, you will need to select a closing date. At the same time, you will need to have the finances ready for the purchase. They will go into escrow with either a law firm or a bank until all the closing period is complete and you own the business.
A tip in preparation for the closing is to research your business license requirements to ensure that you have a smooth transition. Check with your state's needs before your closing date. Some states will allow you to operate within an existing license during the transition period to a new owner. Others do not and if that is the case in your state – have your business license paperwork ready to submit on the closing day.
Your First 100-days
Plan to hit the ground running during your first 100 days of ownership by creating a strategy you can efficiently execute. Knowing how you want your transition to unfold will help you use the first few weeks to really count towards your bottom line.
Next Steps
As you go through researching, finding, evaluating, and then closing on the right business for you – stamina is essential. Keep your eyes and ears open when looking to buy a business and be open to advice.
Once you've found a franchise or company that meets your qualifications and is open to being bought, spend the time and resources to conduct a meticulous, objective examination.
While you may not start a company from the ground up, you will need to roll up your sleeves to put in some hard work and long hours.
Having the opportunity to be your own boss can be an opportunity like none other. Take your time to check and double-check all the paperwork, assets, and overall business before you hand over a check.
With proper research, an effective team, and a great business plan, buying a small business may turn out to be a profitable business investment for your future. Now, let's get to work.